Customer Reviews
Great, solid, stylish pair.
I bought these for my husband as he lost his favorite pair. He says these fit great, and are very nice to look through. They are a sturdy and nice quality pair and they came in a solid, functional and stylish case. It's also great that these are polarized making colors more vibrant looking through these. They also make my hubby handsome!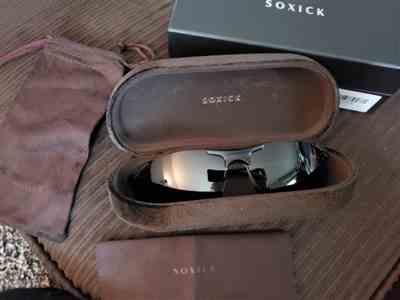 Perfect sunglasses
The sunglasses are lightweight and blocks out the sun perfectly. They come with a nice hard case so they don't ruined when they aren't being worn, has their own satchel and cleaning cloth!
Glare resistant, blocks sun from eyes
Bought for my husband. They come in a beautiful hard case, Cleaning towel for glasses, and a soft bag for glasses. Very nice. Would make an excellent gift, by the packaging. He likes them He wore them out of the house this morning. Happy.
Perfect for wearing with a hat
These are lightweight and perfect for wearing with a hat. All my other sunglasses are, for lack of a better word, taller and push my hat up when I wear one. I've been looking for something, and these are just what I wanted.