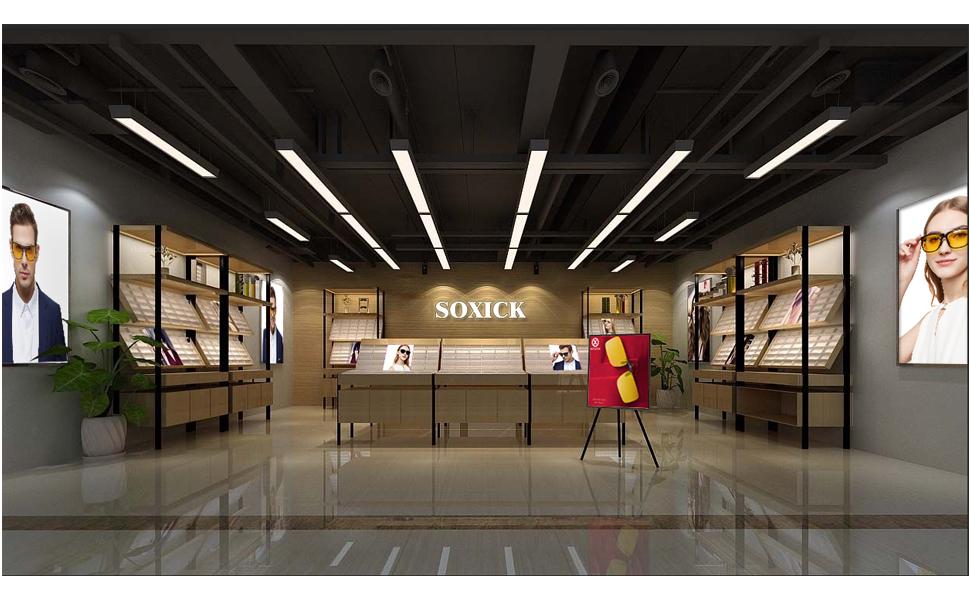 (Uncle Goods/Soxick) was established in 1989 as an international online practical eyewear store, mainly dedicated to providing high-quality glasses at the most competitive prices. It creates night vision glasses and high-performance sunglasses built for adventure. Their simple, elegant designs are built from rugged, lightweight materials that help improve visual clarity and perception, soften harsh lights, reduce glare, relieve eye strain, and keep you protected from UV rays— all while remaining so lightweight and comfortable, you'll hardly notice you're wearing them.
Types Of Soxick Products
Sunglasses

Glasses Clips

Blue Light Glasses

Night Vision Glasses
Sunglasses
Soxick's sunglasses are a must-have that can be worn in every type of clothing. Whether you are just driving or going to the beach, our products can keep you safe, at the same time elevate your style. All of our sunglasses are made from types of frames that come in different colors. they 
are made from lightweight durable frames and special lightweight glasses, so you don't need to worry about eye strain.
Night Vision Glasses
Driving or traveling at night is difficult, let alone dangerous. You need to be extra careful and wear night vision glasses to be safe from accidents, especially when in the dark road. This is where Soxick comes in. Soxick lenses that do nothing but protect your eyes from harsh artificial light. our product lets you see clearly at night, keeping you safe.
Glasses Clips
You can put our glasses clips on your fashionable eyeglasses if you don't want to buy more. If you want a more fit sunglasses you can try our glasses clips. Transform your glasses to stylish sunglasses instantly with our convenient clip-on.
Soxick can help you find the best spectacles.they are appealing, durability and affordable. Our product can make you look smart and attractive. We care about our every customer, What's more,  safety drive is important.  Hope Soxick can help you driving safety, also can protect your eyes in your daily life.
Our return and shipping address:12#3101, Yuzhou Central Coast, Ninghai Erli, Xinglin Street, Jimei District, Xiamen.